Governance & Risk Management , Standards, Regulations & Compliance , Vulnerability Assessment & Penetration Testing (VA/PT)
On Point: Overcoming Vulnerability Management Challenges
Security Director Ian Keller on Addressing Telecommunications Industry Challenges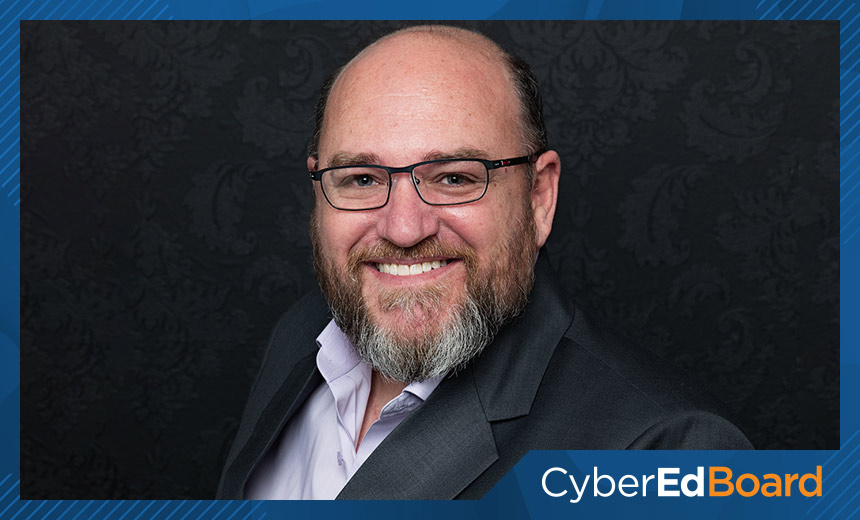 Vulnerability management plays a critical role in ensuring the security and integrity of telecommunications networks. With the ever-evolving threat landscape and increasing sophistication of cyberattacks, effective vulnerability management is essential for telecommunications companies. But the unique characteristics of the telecommunications industry pose significant challenges to the implementation of robust vulnerability management programs.
See Also: AWS Security Foundations: For Dummies
Vulnerability Management Challenges
There are numerous challenges in vulnerability management and detailing all of them would be a book and not a post. I will limit the list to my top 4.
1. Complex and Diverse Infrastructure
Telecommunications networks are intricate and heterogeneous, consisting of a vast array of hardware, software, protocols, and interconnected systems. Managing vulnerabilities across this complex infrastructure can be a daunting task, as each component may have its own vulnerabilities and require specific mitigation measures.
2. Rapid Technological Advancements.
The telecommunications industry is characterized by rapid technological advancements and frequent deployments of new equipment and services. This dynamic nature makes it challenging to keep up with the continuous introduction of new vulnerabilities, as systems are constantly evolving, and traditional vulnerability management processes may struggle to keep pace.
3. Scale of Operations
Telecommunications companies often operate on a large scale, providing services to millions of customers. This vast customer base and extensive network coverage increase the potential attack surface, making it challenging to identify and remediate vulnerabilities across the entire infrastructure effectively.
4. Third-Party Involvement
Telecommunications companies frequently collaborate with various third-party vendors, suppliers and partners to deliver services and maintain their networks. This collaboration introduces additional complexities, as the company's vulnerability management processes must extend beyond its internal infrastructure to encompass the entire ecosystem of third-party dependencies.
Vulnerability Management Strategies
There is no silver bullet for overcoming the challenges associated with vulnerability management in telecommunication, but I have a few suggestions.
Comprehensive Risk Assessment
Conducting regular and thorough risk assessments is vital to identify vulnerabilities across the diverse infrastructure of telecommunications networks. These assessments usually cover internal systems, external dependencies and potential threats - all from a traditional security point of view.
We must enhance this assessment to include the compensating security controls and unique attributes associated with telecommunications networks. Consider the release/maintenance cycles associated with this infrastructure. By understanding the risks, organizations can prioritize remediation efforts and allocate resources effectively.
Effective Monitoring of Vulnerabilities
Implementing continuous vulnerability monitoring tools and techniques can help telecommunications companies stay on top of emerging threats. Automated scanning tools can detect vulnerabilities in real time and provide up-to-date information, enabling organizations to respond swiftly and efficiently. Ensure that your scanning considers your unique security posture and that the reporting reflects this.
Collaboration and Information Sharing
Given the extensive collaboration within the telecommunications industry, it is essential to establish strong partnerships and encourage information sharing among stakeholders. Sharing knowledge about vulnerabilities, threats and mitigation strategies can enhance the collective defense against cyberattacks.
Patch Management and System Updates
Timely patch management is crucial for addressing known vulnerabilities. Telecommunications companies should establish robust patch management processes, ensuring that software and firmware updates are applied to mitigate identified risks.
Employee Training and Awareness
Educating employees about the importance of vulnerability management and promoting a culture of security awareness is vital. Training programs should focus on recognizing potential risks, adhering to best practices, and fostering a proactive approach towards vulnerability detection and remediation.
Regulatory Compliance
Compliance with national and industry regulations and standards such as the National Critical Infrastructure Act, Europe's General Data Protection Regulation and the Payment Card Industry Data Security Standard can provide a framework for vulnerability management. Adhering to these guidelines can help organizations prioritize security measures and establish a foundation for effective vulnerability management practices.
CyberEdBoard is ISMG's premier members-only community of senior-most executives and thought leaders in the fields of security, risk, privacy and IT. CyberEdBoard provides executives with a powerful, peer-driven collaborative ecosystem, private meetings and a library of resources to address complex challenges shared by thousands of CISOs and senior security leaders located in 65 different countries worldwide.
Join the Community - CyberEdBoard.io.
Ian Keller, director of security at a telecom company, is an information security evangelist with over 30 years of experience. He started his career in the South African Defense Force's Combat School, where he served as an instructor in Army intelligence. Keller took this background into the corporate world and was instrumental in the creation of the global information security function for one of the country's Big Five banks. He subsequently was appointed as chief information security officer for one of South Africa's leading corporate and merchant banks.