Malwarebytes Gets $100M Weeks After Laying Off 14% of Staff
Vector Capital Funds to Boost Attack Surface Software, MSP and Partner Channels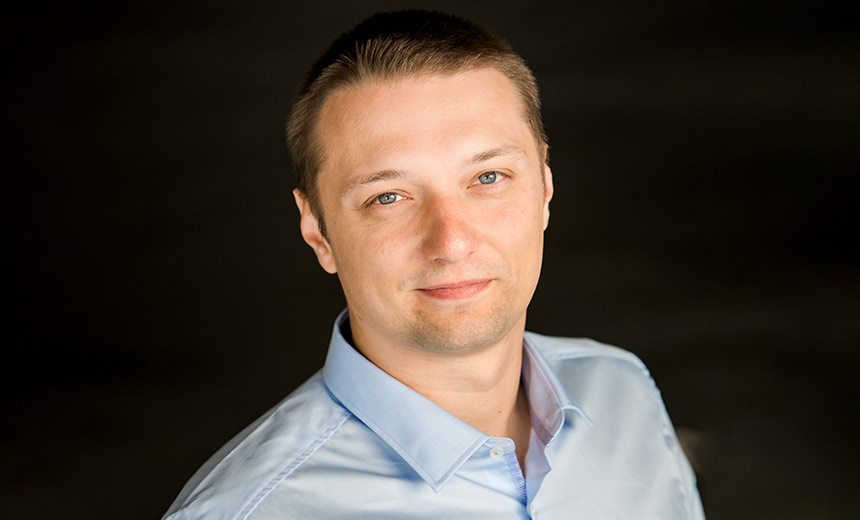 Private equity firm Vector Capital invested $100 million in Malwarebytes a month after the antivirus stalwart laid off 125 employees to focus on smaller customers.
See Also: 10 Belt-Tightening Tips for CISOs to Weather the Downturn
The Silicon Valley-based company plans to use the minority investment to help businesses reduce their attack surface, accelerate momentum with channel partners and consolidate Malwarebytes' ownership structure. Wednesday's investment marks the first outside funding Malwarebytes has taken since nearly seven years ago, when the firm closed a $50 million Series B round led by Fidelity, according to Crunchbase.
"Vector brings significant industry and go-to-market execution expertise, deep operating capabilities, and proven success helping technology companies drive growth and profitability," Marcin Kleczynski, co-founder and CEO of Malwarebytes, tells Information Security Media Group in an email. "Vector is fundamentally aligned with our strategy, sees our potential for future growth and is dedicated to helping us accelerate that progress."
Vector has a small but growing cybersecurity portfolio. The firm bought out joint investor Francisco Partners in July to become the majority owner of SMB-focused WatchGuard Technologies in a deal reportedly valuing the company at $1.5 billion. Vector also invested $50 million in Kela Group in April 2018 for a 25% stake in the Israeli threat intelligence vendor.
"Malwarebytes represents exactly the kind of transformational opportunity that aligns with our strategy," Vector Capital Managing Director Dave Fishman says in a statement. "We have been extremely impressed by Marcin and the Malwarebytes executives. Along with Vector's value creation team, we have an incredible opportunity to drive and unlock value."
Layoffs, Funding Unconnected, CEO Says
The funding comes five weeks after Malwarebytes cut 14% of its global workforce to prioritize growth with smaller customers (see: Malwarebytes Cuts 14% of Staff to Narrow Focus on SMB). Kleczynski says the layoffs and minority investment are unconnected, and Malwarebytes is continuing to hire in product development and R&D and expand its international channel programs.
"Malwarebytes continues to operate a profitable business and sees exciting opportunities for further growth through product innovation and expanding our channel partnerships," Kleczynski says.
He says Malwarebytes will use Vector's investment to launch new modules for businesses that reduce their attack surface using the same cloud platform they trust for detection and remediation. The company also will add new features to create a consumer protection and privacy suite, Kleczynski says. Since May, the company has partnered with remote monitoring and management software provider Atera and debuted a new DNS filtering module.
Malwarebytes has failed to gain much traction in the corporate endpoint security market, holding onto 1.2% market share despite growing its business by 29.6% from $91.8 million in 2020 to $119.1 million in 2021, research firm IDC found. The company failed to make last year's Gartner Magic Quadrant for Endpoint Protection Platforms or the Forrester Wave for Endpoint Detection and Response technology.
Putting MSPs Front and Center
On the go-to-market side, Kleczynski says Malwarebytes will use the capital to expand its channel partnerships and significantly accelerate momentum with MSPs. The company also plans to use the money to enhance and scale its international channel partner program and expand the training and resources offered to channel partners worldwide, according to Kleczynski.
"Malwarebytes is a global market leader with one of the most widely recognized brands in cyber remediation and protection," Vector Capital Managing Director Sandy Gill says in a statement. "It has become an essential business that keeps the internet safer for millions of people and organizations worldwide every day. We look forward to supporting the company by leveraging our strong track record."
Malwarebytes in December hired Brian Thomas, former WatchGuard North American channel chief, to lead channel and MSP programs. The company enjoyed 37% growth in MSP partner revenue last fiscal year. At the same time, Malwarebytes in recent months has lost its former vice president of business applications, Bill VanderWall; its former CISO, Laura Whitt-Winyard; its former senior vice president of global sales, Amy Appleyard; and its former CMO, Dariusz Paczuski.
From a metrics perspective, Kleczynski says Malwarebytes is focused on accelerating its rate of growth across both the company's consumer and corporate business lines.
"We see the partnership as being successful when we succeed with our mutual goal of creating a large, dynamic, successful and fast-growing cybersecurity company with products that provide strong value to our partners and users," Kleczynski says.