Microsoft Snags OpenAI's Sam Altman to Lead AI Research Team
OpenAI Board Thwarts Altman's Return, Names Ex-Twitch Boss Emmett Shear Interim CEO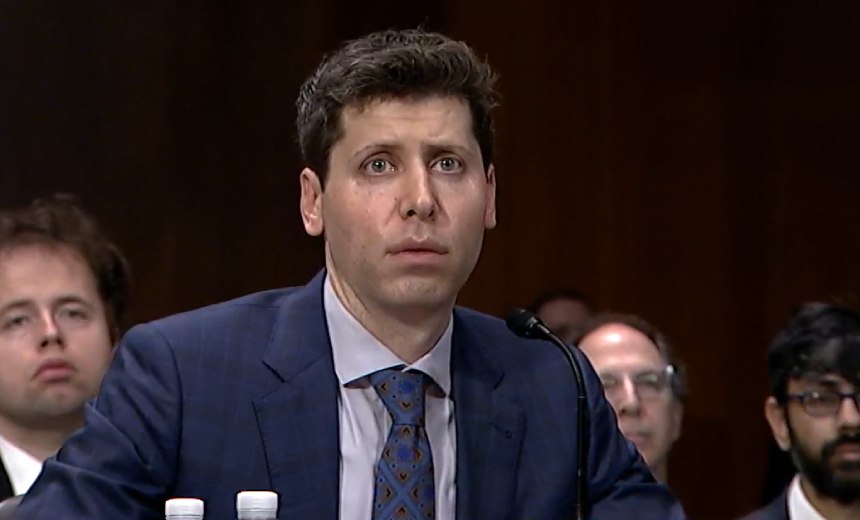 OpenAI co-founders Sam Altman and Greg Brockman will lead a new advanced AI research team at Microsoft after OpenAI's board decided not to bring them back.
See Also: AWS Security Foundations: For Dummies
"We look forward to moving quickly to provide them with the resources needed for their success," Microsoft Chairman and CEO Satya Nadella wrote on X - formerly Twitter - at 2:53 a.m. ET Monday. Former OpenAI CEO Altman echoed Nadella's sentiments, writing "the mission continues" on X five minutes later. Brockman had been OpenAI's president and chairman of the board until Altman's firing Friday (see: OpenAI Fires CEO Sam Altman for Lying to Board of Directors).
"I'm super excited to have you join as CEO of this new group, Sam, setting a new pace for innovation," Nadella wrote on X at 3:24 a.m. ET Monday. "We've learned a lot over the years about how to give founders and innovators space to build independent identities and cultures within Microsoft, including GitHub, Mojang Studios, and LinkedIn, and I'm looking forward to having you do the same."
Instead of reinstating Altman and Brockman, OpenAI's board opted Sunday night to name longtime Twitch CEO Emmett Shear as its new interim leader. A memo to staff from the four remaining board members at the nonprofit behind ChatGPT praised Shear for "a unique mix of skills, expertise and relationships," The New York Times reported.
"We remain committed to our partnership with OpenAI and have confidence in our product roadmap," Nadella wrote on X on Monday morning. "We look forward to getting to know Emmett Shear and OAI's new leadership team and working with them."
Others in the industry don't share Nadella's confidence, with WithSecure Chief Research Officer Mikko Hyppönen telling Information Security Media Group Sunday, "It's perfectly possible OpenAI won't survive," he said. "If Altman is out and stays out, we're likely to see a significant exodus of employees."
That's exactly what is happening, according to The Information, as dozens of OpenAI staffers announced internally that they were quitting after OpenAI co-founder and chief scientist Ilya Sutskever told workers Sunday night that Altman wouldn't return. Key OpenAI researchers Jakub Pachocki, Aleksander Madry and Szymon Sidor have already followed Altman and Brockman out the door. OpenAI has more than 700 employees, most of whom joined in the past year.
New OpenAI CEO's Views Align With Board
Shear shares the views of OpenAI's board about the existential threats posed by AI. He served as CEO at Amazon-owned video streaming site Twitch from its inception in June 2011 until he stepped down in March 2023.
"The board firmly stands behind its decision as the only path to advance and defend the mission of OpenAI," a Sunday night memo from OpenAI's board stated, according to The New York Times. "Put simply, Sam's behavior and lack of transparency in his interactions with the board undermined the board's ability to effectively supervise the company in the manner it was mandated to do."
OpenAI's board installed longtime technology leader Mira Murati as interim chief executive Friday afternoon after ousting Altman from the company he co-founded in 2015. Over the past day, Murati pushed to bring Altman and Greg Brockman back to the onetime AI juggernaut in some capacity, but OpenAI's board - led by Sutskever - opted to go in a different direction (see: Industry Reels From Sam Altman Firing; OpenAI Return Rumored).
"We look forward to moving quickly."
– Satya Nadella, chairman and CEO, Microsoft
Shear shares the concerns of OpenAI's remaining board members about the risks posed by advanced AI. On X- formerly Twitter, he compared AI safety to navigating "the creation of an alien God" and told an interviewer earlier this year that AI's existential risk should make you "shit your pants," Forbes reported. OpenAI's board includes Quora CEO Adam D'Angelo and researchers Helen Toner and Tasha McCauley.
OpenAI's board believes Shear has the expertise to lead the company's large engineering team given his background in computer science and experience making Twitch a successful video platform, Bloomberg reported. But how many of OpenAI's engineers are still with the company when it opens for business Monday remains an open question.
An Acrimonious Divorce Between Sutskever, Altman
Board director Sutskever has been concerned about the rapid pace of development of the company's technology and how it could be misused or morph into something that the company might not be able to control, The Information reported. ChatGPT was the fastest product release in the history of IT and today - just a year after launch - it serves 180 million users and its site gets 1.5 billion hits daily (see: Where Have You Gone, Sammy Altman, and What Do We Do Now?).
Divisions between Sutskever and Altman over OpenAI's direction and its adherence to safety measures in developing new AI boiled over, leading to Altman's sudden firing Friday, according to The Information.
The push to reinstall Altman as CEO was driven by OpenAI investors such as Microsoft, Sequoia Capital and Thrive Capital. Microsoft only learned of Altman's ouster one minute before it was announced publicly despite investing more than $13 billion into the company, while other investors heard about Altman's firing on social media and got no information or updates over the weekend, The New York Times said.
Microsoft's stock is down $6.48 - or 1.8% - to $366.42 per share since OpenAI announced Altman's departure just before 3:30 .p.m. ET Friday. The implosion of OpenAI could have benefited rivals such as Google, which has been struggling to match the company's most advanced commercial technology, according to The Information.
But Altman and Brockman's latest move should help Microsoft maintain its AI edge.