Cybercrime , Fraud Management & Cybercrime
Ukrainian Cyber Police Bust Fake Investing Ring
Transnational Crime Organization Ran Pseudo Crypto Investment Scheme Across Europe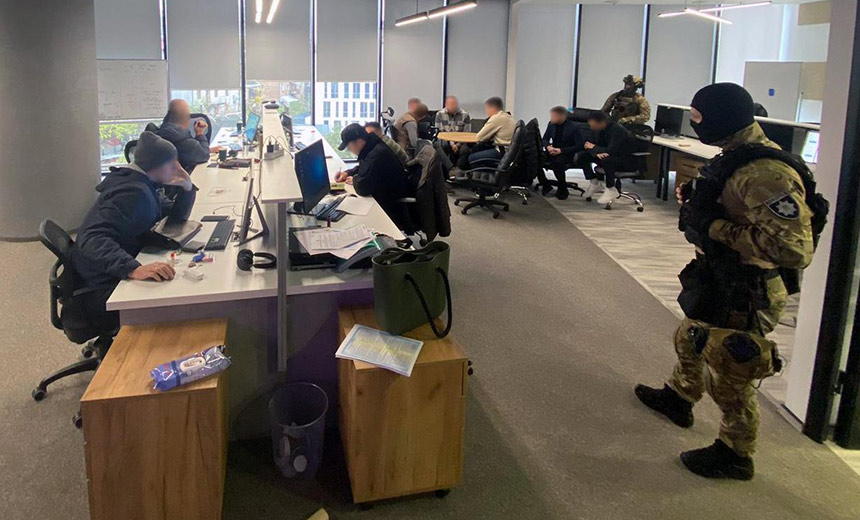 Ukrainian cyber police arrested five members of an international cybercrime gang that used a fake cryptocurrency investment platform to fleece millions from victims.
See Also: Better Defense Against Identity Theft and Application Fraud
Law enforcement on Thursday raided three call centers in Kyiv and Ivano-Frankivsk housing the Ukrainian arm of the operation, which police say is a transnational effort to use a fake online investment platform to dupe victims into purportedly buying cryptocurrency and other securities such as stocks, and bonds.
Authorities confiscated more than 500 computers and mobile phones.
While the platform purportedly generated profit for victims, conspiracy members prevented the victims from cashing out their money. Ukrainian authorities say the operation established call centers in several European countries, employing more than 2,000 individuals.
The arrests were made following a two-year investigation that was launched by Ukrainian authorities alongside law enforcement agencies in Albania, Finland, Georgia, Germany, Latvia and Spain.
The suspects will be tried for charges relating to fraud in Ukraine, where they face up to eight years in prison if found guilty. They face further legal action from the six investigating countries.