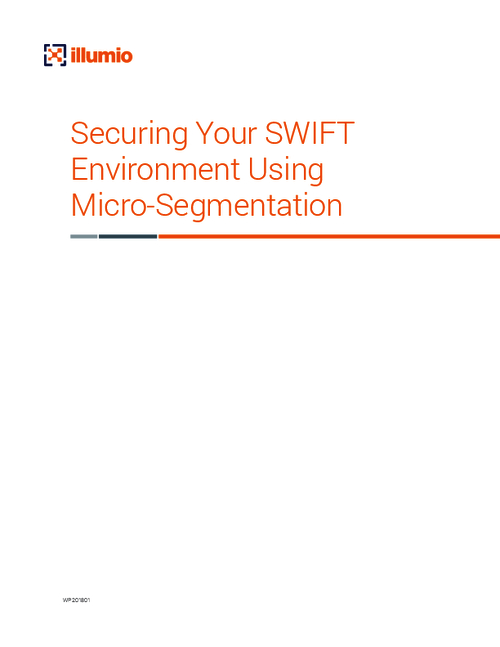 As of January 1, 2018, all SWIFT customers must self-attest to their compliance with the new SWIFT Customer Security Program (CSP). The program is designed to respond to the wave of cybercrime targeting SWIFT installations that began with the Bank of Bangladesh breach back in February 2016 and has swept across the world over the last two years.
What most financial organizations don't realize about securing their SWIFT application is that there are three specific challenges that prove especially difficult for SWIFT customers looking to meet compliance. This white paper explains each of these challenges and guides you on how to address them most effectively.
Download this 2018 whitepaper which covers:
Understand the infrastructure on which the SWIFT application runs and how its component systems communicate;
The benefits of application dependency mapping versus network diagramming;
How the use of micro-segmentation outlined in this document will enable your SWIFT CSP audit to run smoothly and leave you with SWIFT infrastructure that is secure, flexible, and ready to run your business.